I'm told this was the bloodiest battle of the peninsular war.
Right here goes, lots of pics, apologies about quality etc!!!
I'll add the text myself however if there are many glaring errors Gary feel free to edit/delete at will.
French objective:
Take the ridge line centre and/or road directly behind.
Allied objective:
Stop them!
Start Postions:
Spanish holding ridge in centre supported by spanish cavalry with British and Portugese coming from allied rear right as game progressed.
French plus allies (Irish, Swiss) spread across battlefield with main troop buildup on the left with cavalry and artillery support.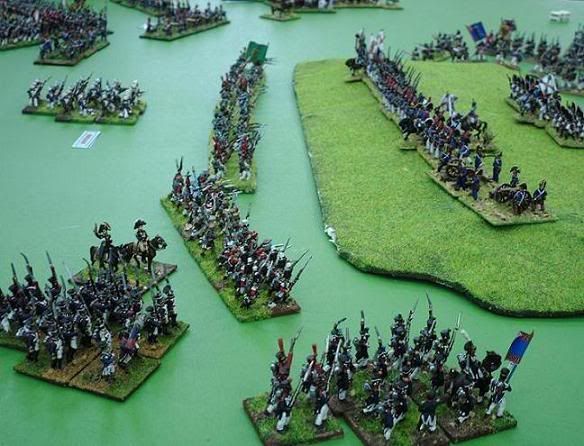 French made initial advance toward ridge (Spanish reserve stayed firmly in the rear and remained there throughout the game)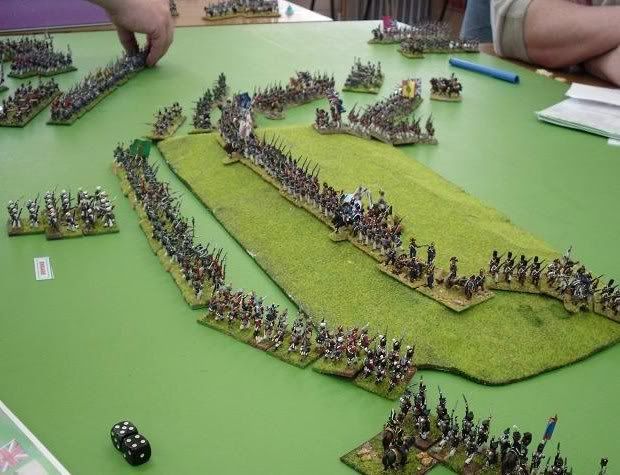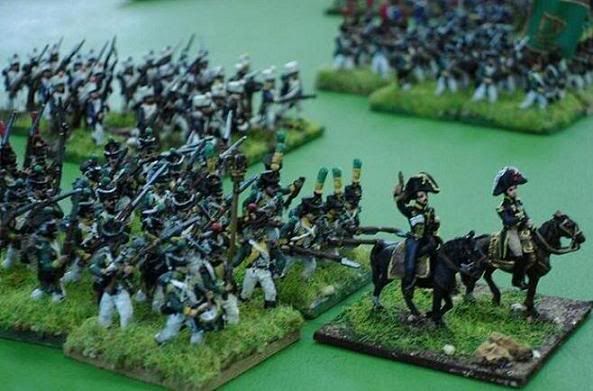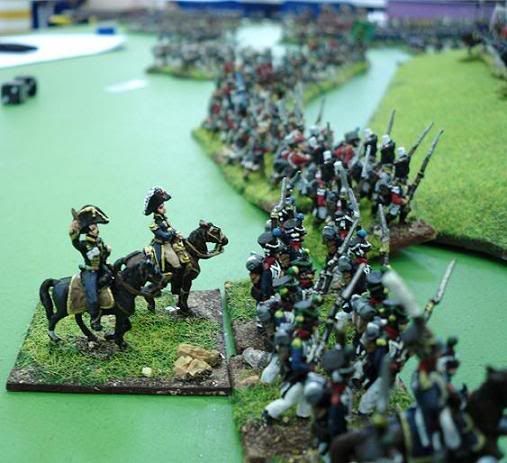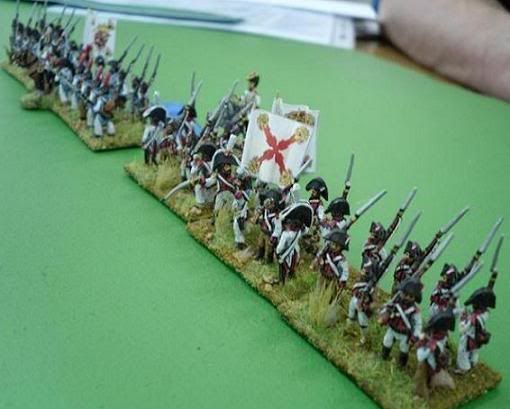 Reasonable dice by Senor Peter and poor throws from JP see the Spanish hold the line.
However with the reserve not budging the allied commander sent out some British line to boulster the allied left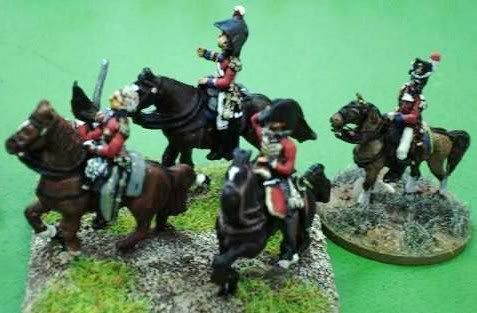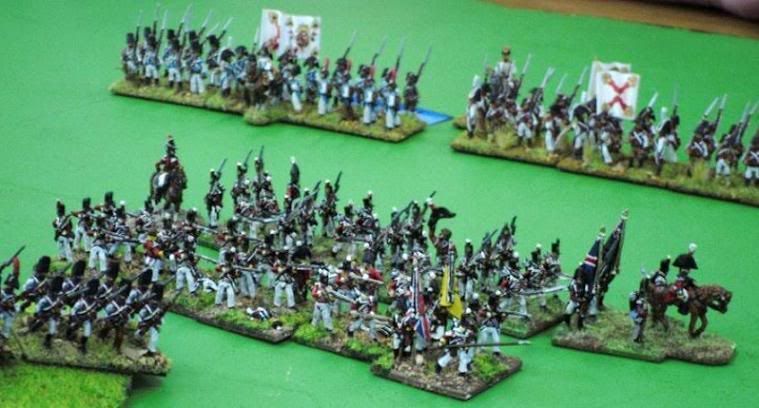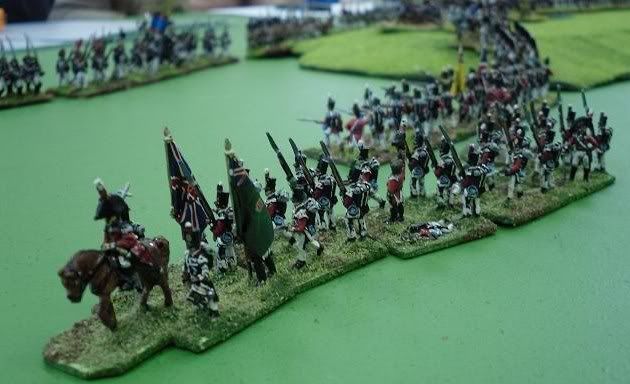 The French commander concentrated his best troops on the left. Light infantry supported by cavalry and artillery led the advance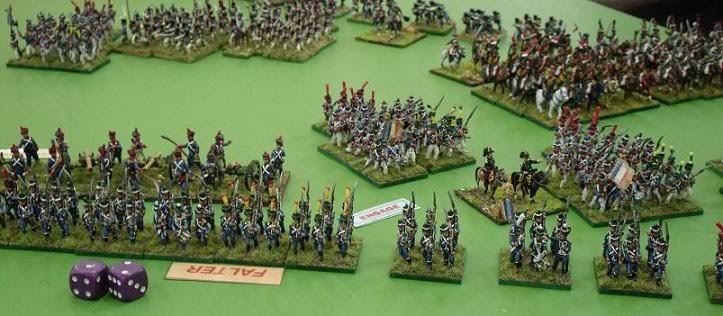 Spanish hussars tried to hold the enemy at bay and were charged by French line lancers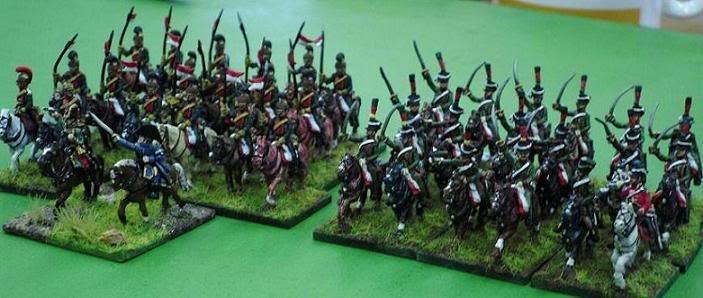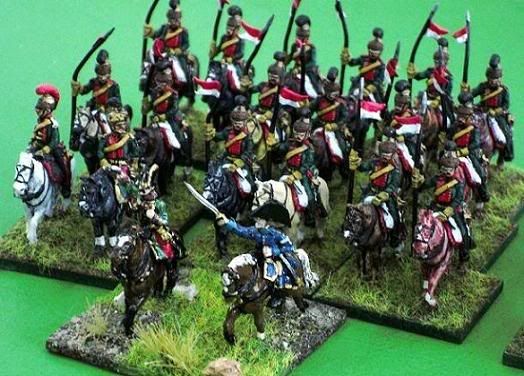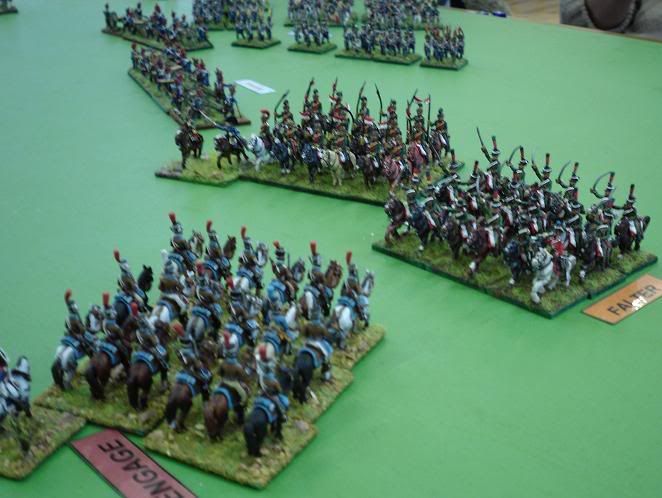 Meanwhile British and allied reinforcments stream into position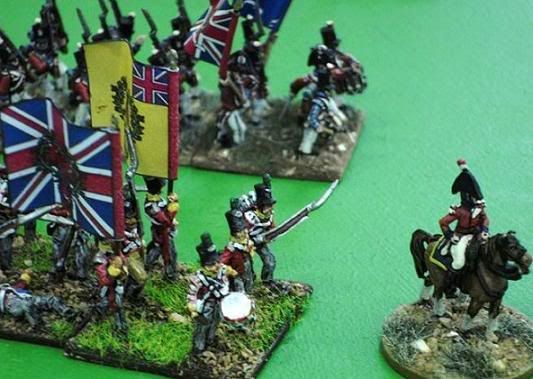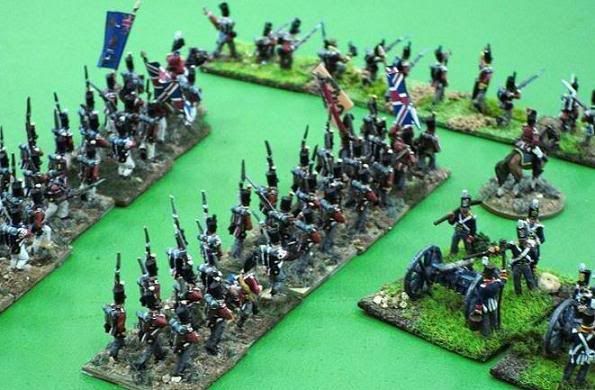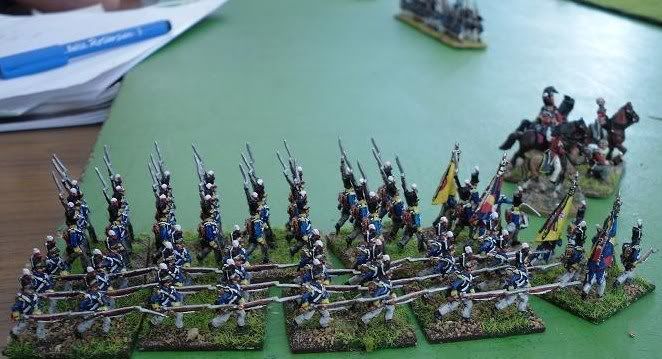 The Spanish hussars were chased from the field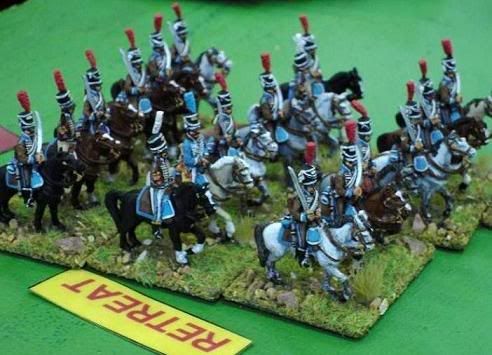 However they had done their job as the British had deployed and steadied the allied right resulting in a bloody standoff for the remainder of the game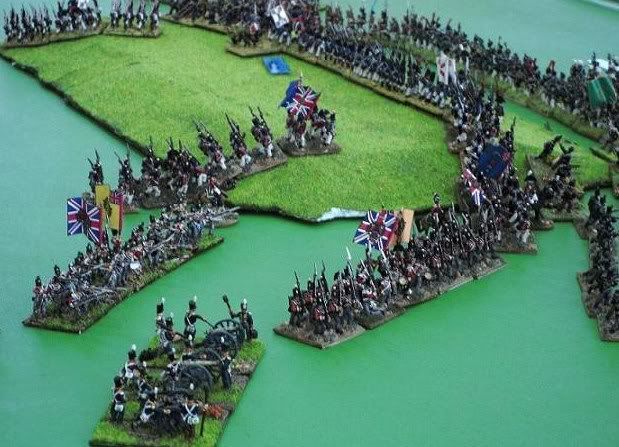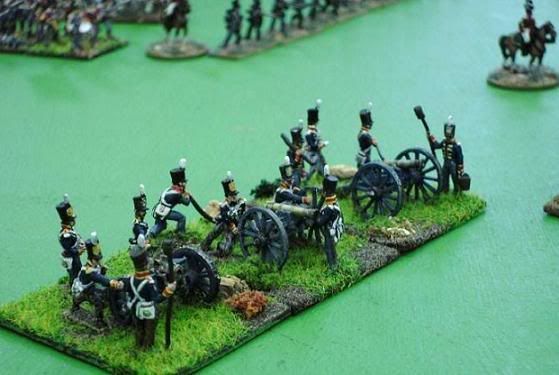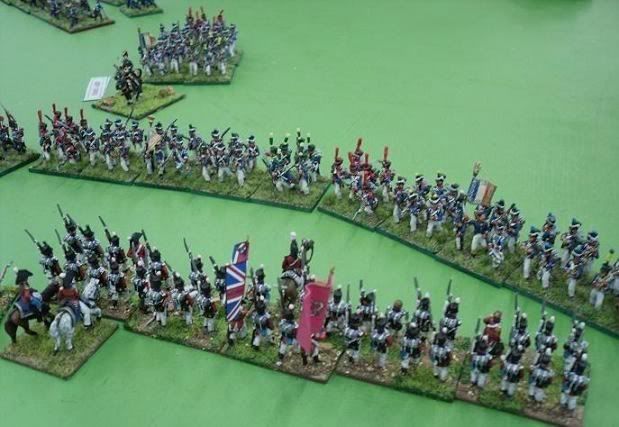 On the allied left the British with some high dice roles decimated the French right sending the brigade into full retreat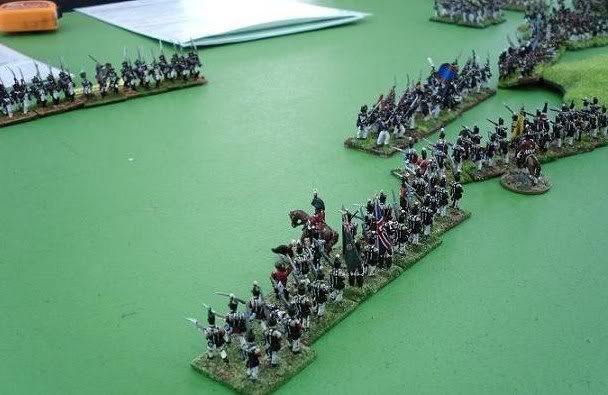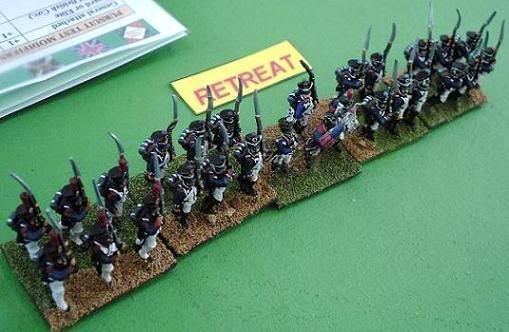 However not before the centre batallions had finally cleared the brave Spanish from the ridge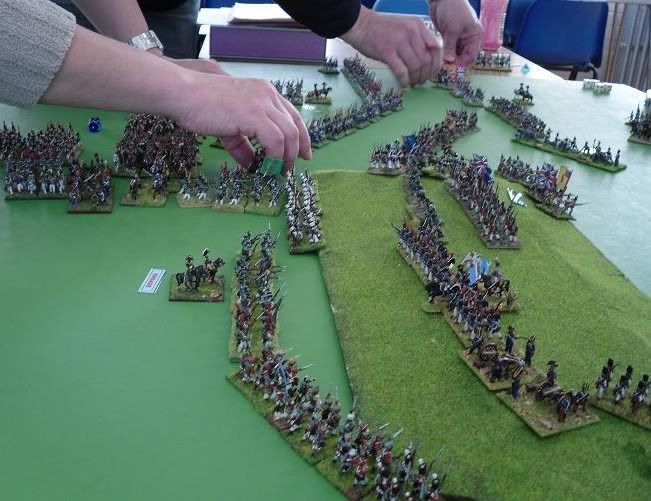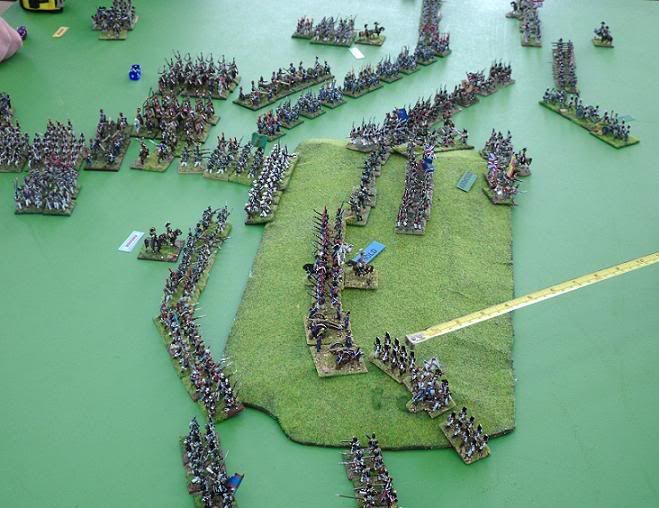 The french commander with his left bogged down had sent his cavalry and support off to exploit the weaked allied centre.
Seeing their opportunity the French cavalry poured towards the empty ridge. With one British square standing in their way the outcome of the battle was held in the balance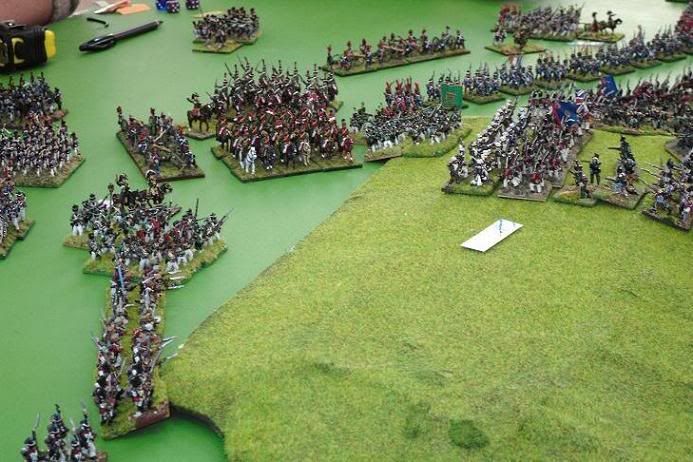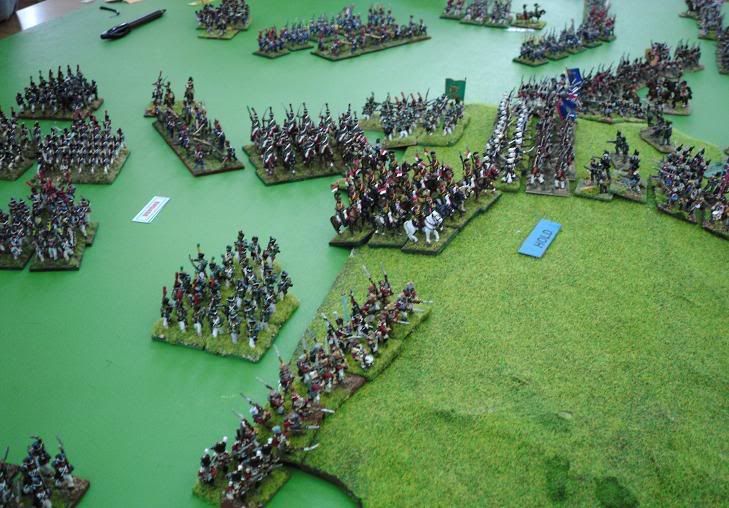 Poor dice from the French and the British square held throwing the French cavalry back into their own lines, chaos ensued and the allies took the day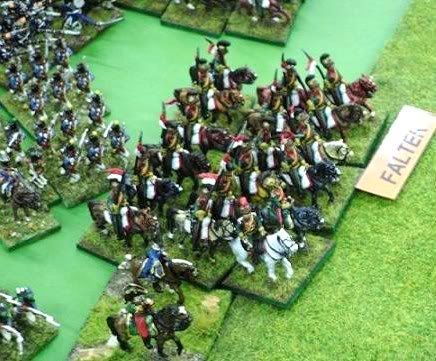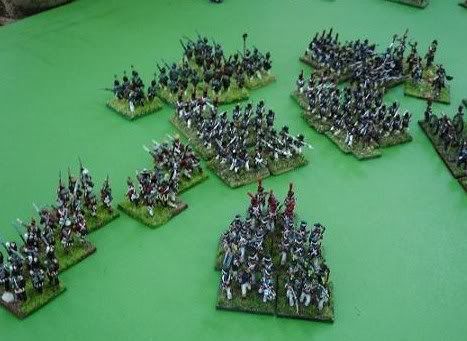 All that was left was to pray for the dead and dying!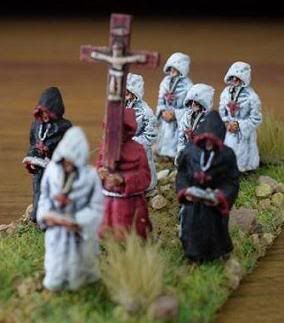 Many thanks to you all for making JP and myself very welcome. My apologies for my constant jumping around taking pics. I'm still amazed I got out without a severe ribbing about my very pink camera!!! Very much enjoyed the Wings of War too.
Best regards
Paul P